Have trouble logging in?
The problem may be that you were never activated in Okta for Government, our access and authentication system.  You only have 180 days to respond to an invitation (for security purposes), so you may need a new invitation sent.
If a new activation email is required, then an admin on your subscription can issue one here:
Click on the Onboarding (red rocket) icon
Click People
Click the invitation icon for the relevant user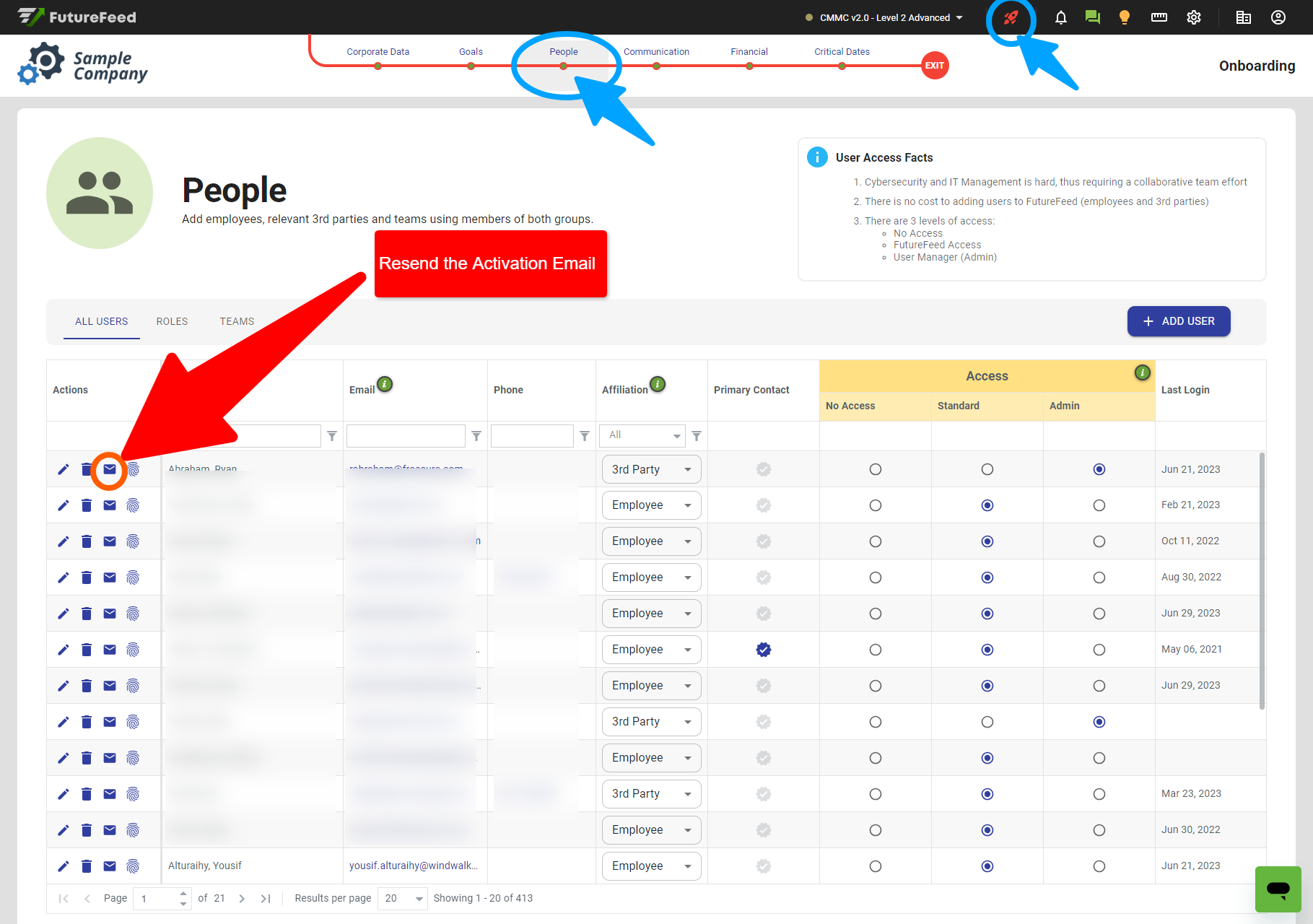 Need to Reset MFA?
When you get a new phone or for some other reason need an MFA reset, an admin can initiate the action.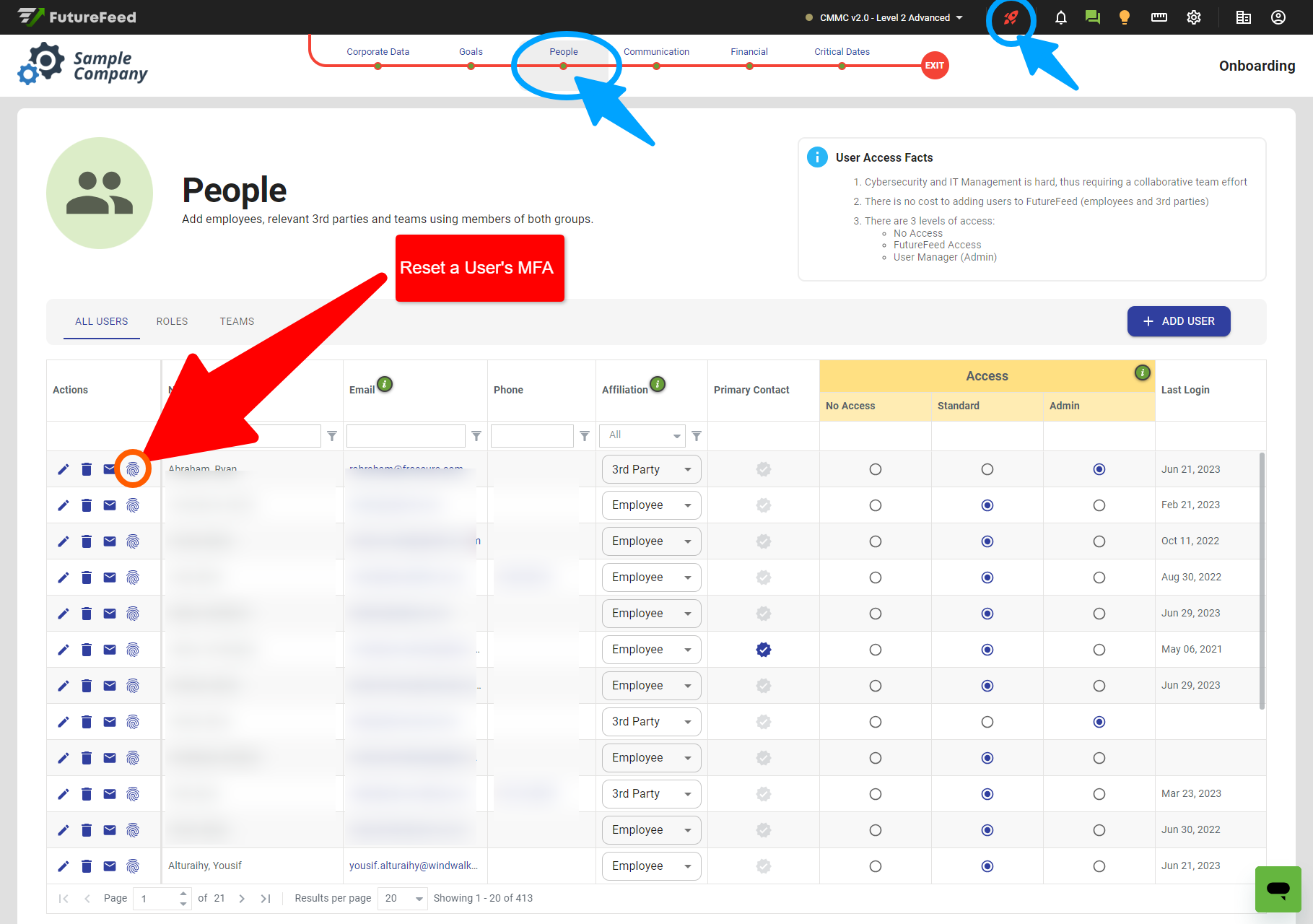 Want to Reset Your Password?
This is self-service.  Start by entering your email address on the login screen.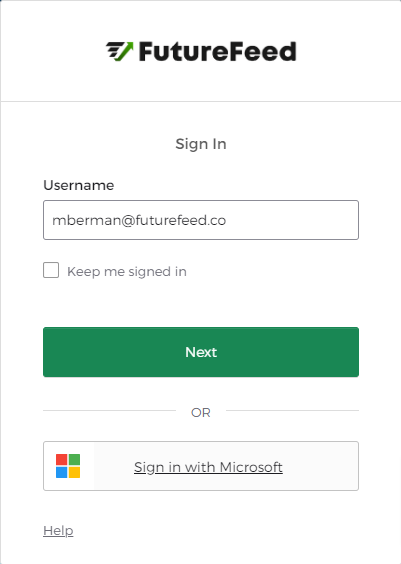 Then on the password screen, click "Forgot Password"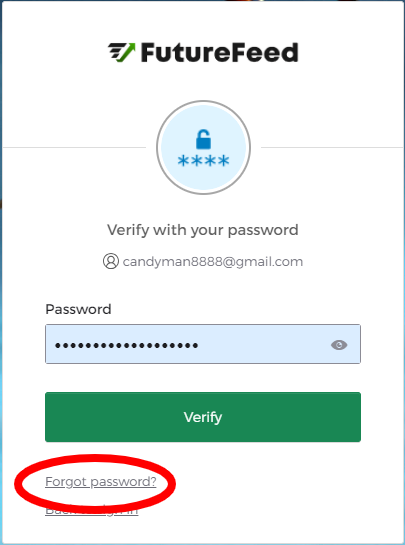 You will receive an email within 5 minutes that contains a link.  Follow the link.  Enter a password that meets the displayed requirements and you are in!
Still Having Trouble?
We are here to help.  Send us a note at support@futurefeed.co.