The Accountability Dashboard is a part of the Users and Roles segment under Company Profile in the subway line. This feature is special because it is one of the core foundations of how FutureFeed is more than just a tool for compliance; it provides strategic management as well.
The dashboard helps a company understand the true value to its employees. It is the primary representation of the structure of a company.
By having the ability to assign roles and responsibilities to different team members, this dashboard illustrates how essential certain employees and consultants are to a company's performance. If someone or a team insists they need extra help completing their work, one can easily decipher where that need exists and for who.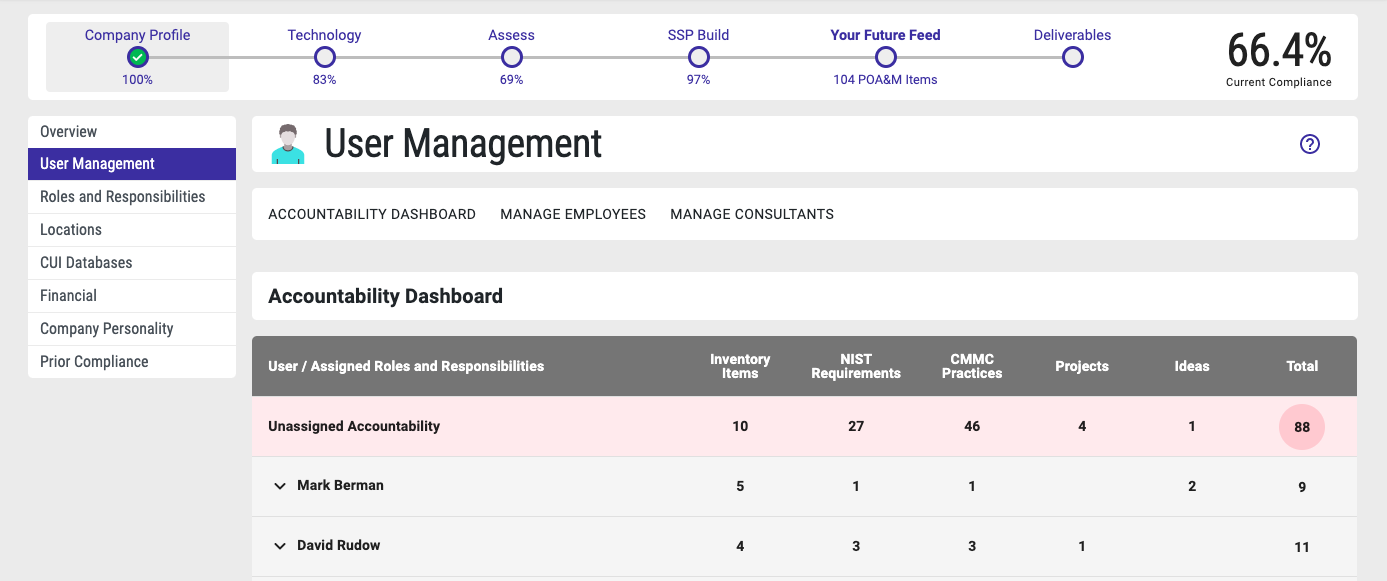 This feature becomes incredibly valuable once you begin constructing a plan of action to tackle compliance goals. If you are working with an MSP or consultant, you should collaborate with them to identify who, from all sides, will work towards completing different objectives.
While you are on your way to achieving NIST 800-171 and CMMC compliance, this feature organizes the structure of your company and highlights the importance of key individuals in a simple, comprehensible fashion.