The Technology Overview appears in the Technology Subway Stop and is reproduced in the SSP section 1.3.1.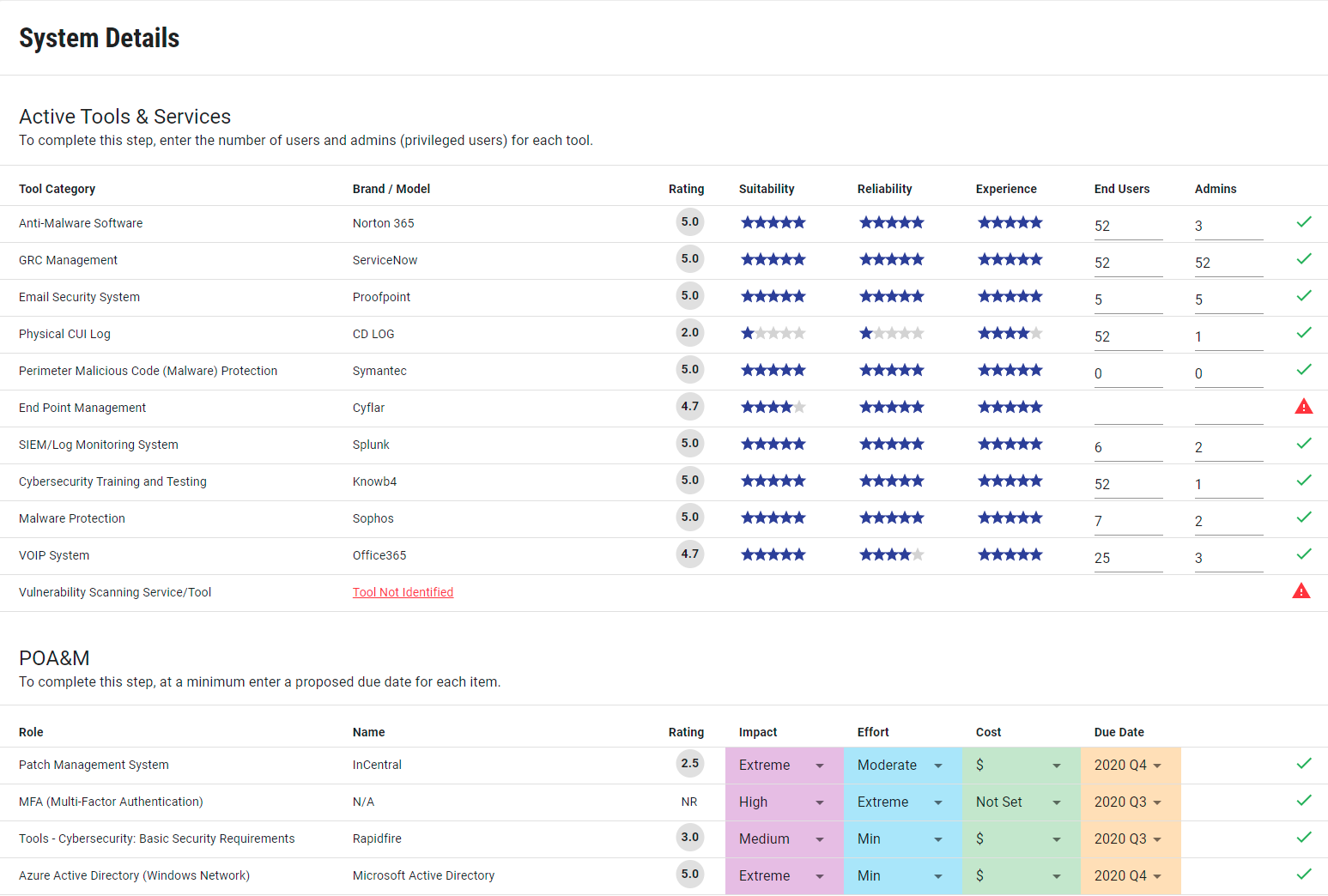 The FutureFeed Technology Overview provides a singular site picture of all of the tools and services employed by the organization. It adds significant utility to section 1.3.1 of the NIST 800-171 SSP template.
Use the elements of this page to focus meetings and planning sessions where improvement is needed while de-emphasizing those items that are meeting or exceeding expectations.
The page is divided into two sections - Active Tools and Services and POA&M Tools and Services. Combined they provide the information that decision-makers need when considering new items to buy or build for the organization and its users.