As gaps are identified throughout the assessment, action items can be created to address them. These items can be found in the Project Builder section of Your FutureFeed on the subway map.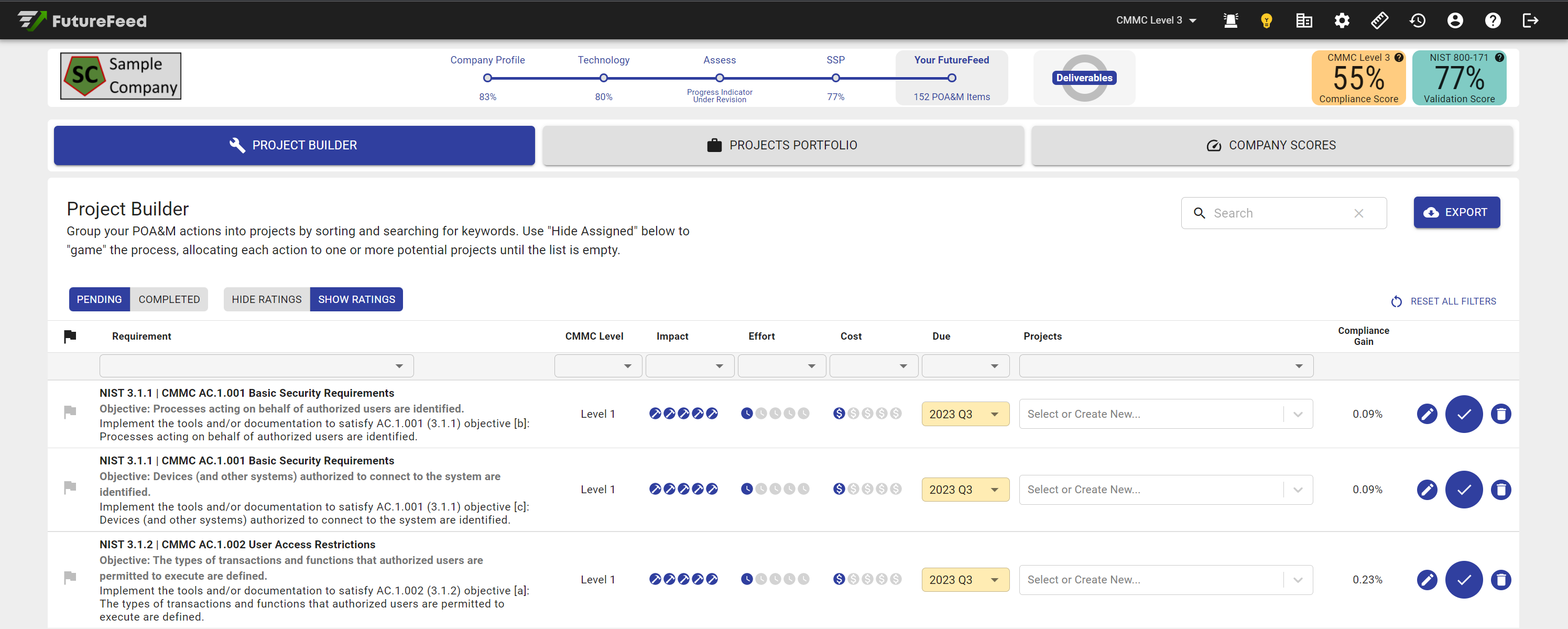 The action items appear as Requirements that can be filtered into different categories: compliance validation, objective, inventory item, idea, and end-of-life. Filters can then be applied to illustrate CMMC Level, Impact, Effort, Cost, Due Period, and the Project the item is a part of.
Once filters are selected, you will see a list of action items that fall into the filter settings applied. To migrate these items into projects, select an existing project from the drop-down list under Projects or create a new one. To do so, simply enter the name of the new project in the relevant item and it will automatically be applied. That project can now be selected from the drop-down list for other items. Repeat this process for all Requirements in order to best structure your plan of action. As these are placed into projects, the Projects Portfolio section of Your FutureFeed will list all created projects with their correlated action items.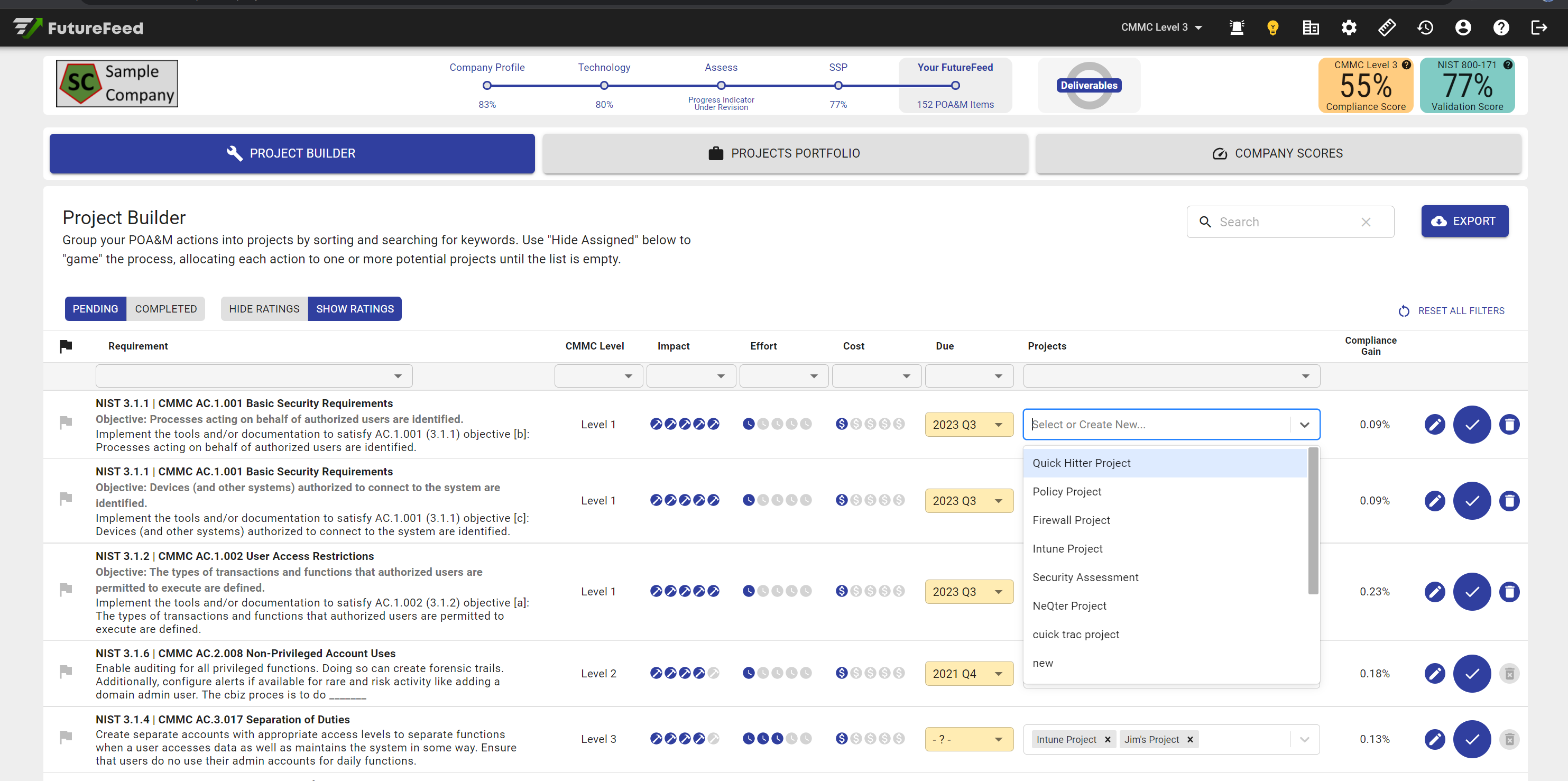 If you wish to not place action items in a project, they can be completed at the individual level. By clicking on the text of the item, or the edit icon (pencil), the action's language and ratings can be adjusted.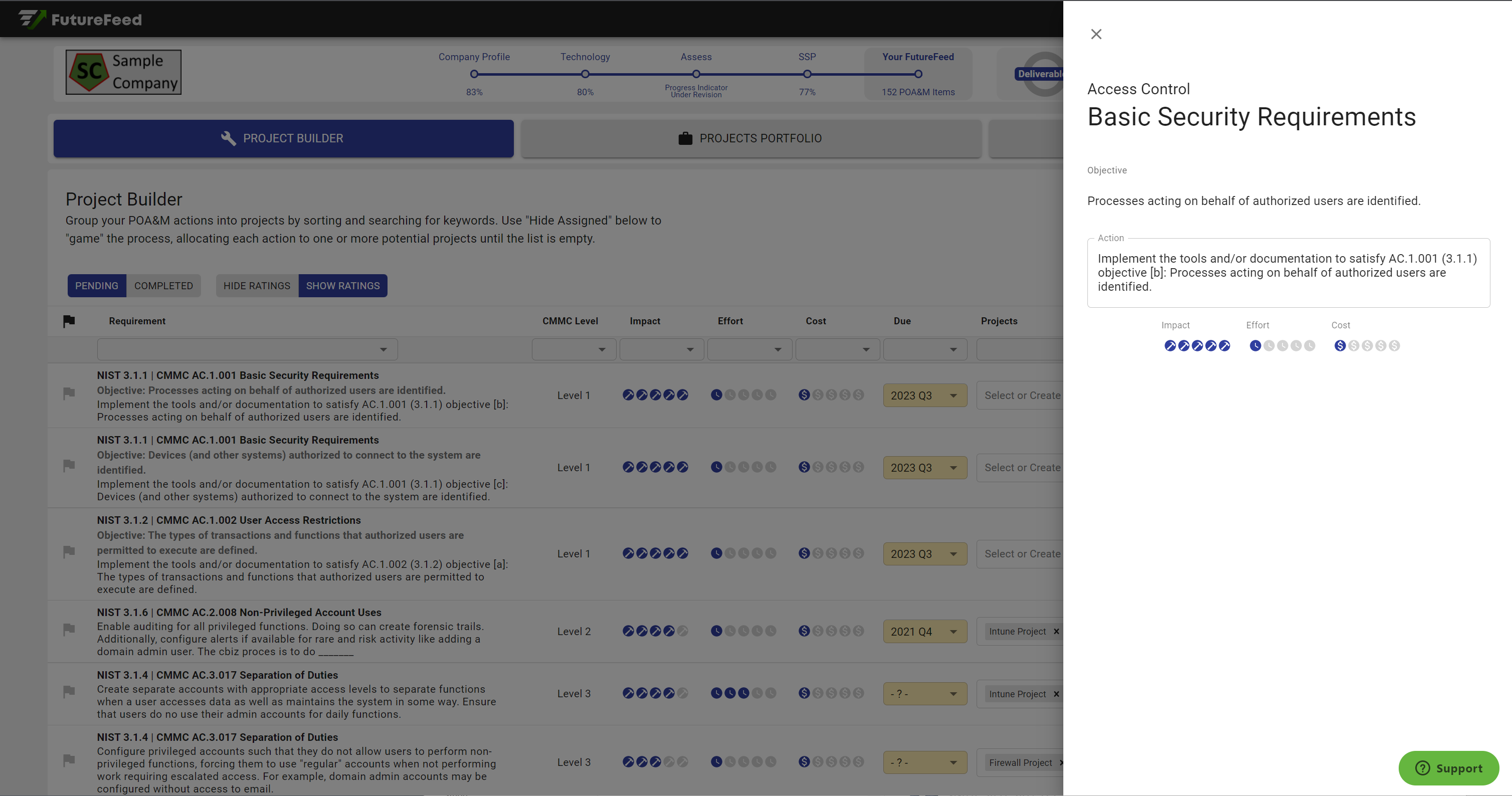 Once you determine that the action has been completed, simply click on the check-mark icon to mark it as complete. As Requirements are completed, there a view is available to see what has been addressed. Requirements can also be deleted if it is no longer relevant to the compliance process. Although, actions labeled as Compliance Validation cannot be deleted.